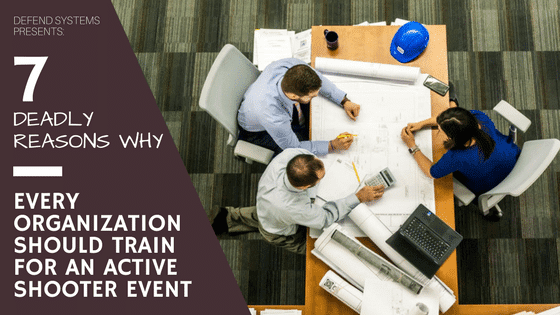 One historical fact about 2017 is that it was a grim reminder that active shooter and mass casualty incidents are on the rise in America.  The staggering number of casualties, the vast amount of locations, and the varied motivations of the attackers are all reasons that our mindset as a society should be changing.  It is still unthinkable to believe that enough evil exists inside some people to commit these heinous acts, but the seemingly endless news cycle of violence remains a stark reminder that there are truly evil people among us.
In the aftermath of every active shooter and mass casualty attack, most people immediately search for a motive and become hyper-focused on determining the "why".  The truth is this, active shooters and terrorists all have varied motivations and triggers and attempting to determine what these are for each incident will not prevent the next tragedy.  Beyond the increasing number of attacks and the vast number of victims during the last year, what is even more alarming is the number of different locations where these incidents occurred.
HERE ARE SEVEN CRITICAL REMINDERS ABOUT WHY 2017 SHOULD MOTIVATE US TO ACTION:
These seven incidents are fundamental examples of why EVERY organization should be training to deal with an active shooter or mass casualty incident.  These cowardly attacks have no bias or consistent methodology as to the location or targeted victims.  Every shooter has a different motive or perceived reason as to why they rationalize their actions and they typically PLAN TO DIE.  The truth is this, it can happen ANYWHERE, ANYTIME and to ANYONE.  What's your plan?
To learn more about improving your physical security, training for a critical incident, or obtaining an evaluation for your school, church, business, or home, please visit our website at contact us or give us a call at 615-236-6484.  We are passionate about helping all organizations achieve real security.