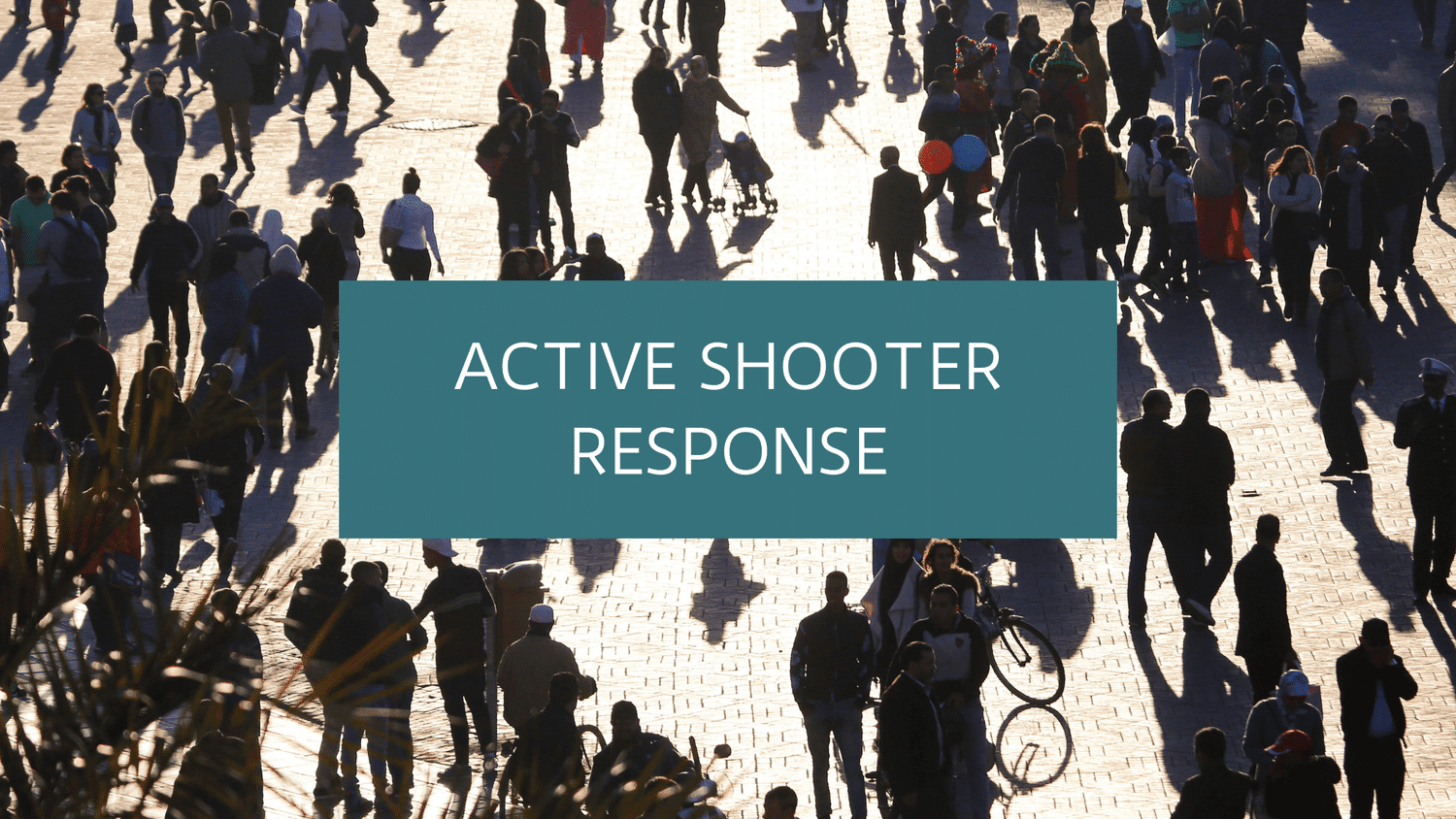 In just one week, this country has suffered through three terrible active shooter attacks that took the lives of 34 people and injured countless others.  While each attack has its own unique circumstances, the intent of the attackers was pretty much the same, to kill as many people as possible in a short amount of time.  In two of these attacks, nearby police responded swiftly and engaged the gunman to stop the assault.  In the third however, the gunman had completed his carnage upon police arrival and he simply gave himself up to officers a block away from the scene as they were searching for him.
The attack on the Garlic Festival in Gilroy, California, took the lives of three innocent victims ages 6, 13, and 25 and wounded 13 others.  The shooter, wearing body armor and multiple spare magazines, gained access to the festival grounds by cutting through a perimeter fence allowing him to bypass any security screening process.  Once inside the festival grounds, he opened fire on a large group of people near the food area without discrimination.  Police officers at the festival responded immediately and engaged the gunman who took his own life during the ensuing firefight.
The mass shooting at the Walmart in El Paso, Texas, took the lives of 22 innocent people and wounded 24 others.  The shooter began his rampage in the parking lot outside of Walmart where he began firing upon patrons as they were coming and going.  He then entered the Walmart and continued his heinous attack as he hunted down his additional victims.  El Paso police officers arrived on scene at 10:45 AM, six minutes after receiving the first 911 call, and began the process of searching for the gunman.  The suspect was located a block away from the Walmart at 11:06 AM where he turned himself in to officers and was taken into custody without incident.
The active shooter attack on the streets of Dayton, Ohio, resulted in the deaths of 9 people and caused injury to 27 others.  The attacker opened fire on a crowd of people on the streets and sidewalk outside of Ned Peppers, a popular establishment in the Oregon district.  Police officers that were in the area, heard the gunfire and immediately responded to neutralize the threat and did so only 30 seconds after the attack began.  The video showing the police response is an amazing tribute to the officers and their willingness to face evil head on and without hesitation.
If not for the close proximity of law enforcement as well as their deliberate response, the Dayton attack as well as the Garlic Festival attack would have been much worse.  Both situations demonstrate how swiftly an amazing amount of damage can be done in very little time by a crazed gunman hell bent on mass murder.  The Garlic Festival shooter fired 39 rounds before being stopped and also wore body armor along with multiple spare magazines.  This makes it clear that he intended to do much more damage as well as his intent to engage with law enforcement.   The Dayton attacker also wore body armor and possessed approximately 250 additional rounds of ammunition making it clear that he strived to do much more damage as well as anticipated being engaged by police.  As evidenced by the surveillance footage, his intent was to enter a crowded bar and commit a heinous amount of carnage and would have been successful if not for the incredible acts of the Dayton police officers.
The shooting in El Paso further illustrates the fact that it does not take very long to kill and injure an incredible amount of people prior to law enforcement arrival.  Thankfully in this case, the shooter stopped his killing spree on his own and surrendered to law enforcement but that did not occur until 27 minutes after police received the first 911 call.  Swift engagement by law enforcement is clearly critical to mitigating the damage during these events.
We all know that the Dayton and Garlic Festival responses are not the norm as most of these attacks last anywhere from 6 to 12 minutes.  An incredible amount of damage and killing can be completed in that time.  As a nation, we remain focused on improving our law enforcement response to these events as well as exploring additional means of prevention and thwarting of these planned attacks, and we should.  The incredibly overlooked space that needs improvement is in the middle, meaning empowering and training people what to do should they find themselves in one of these events.  We need to continue our focus on all facets of combating this problem with more emphasis on response and recovery for EVERYONE.
Should you find yourself in the middle of one of these horrific attacks, would you know what to do and how best to respond?  Would you have the skills and the tools to stop significant bleeding in a family member or a friend?  Perhaps Benjamin Franklin said it best; "If you fail to plan, you are planning to fail."  What's your plan?