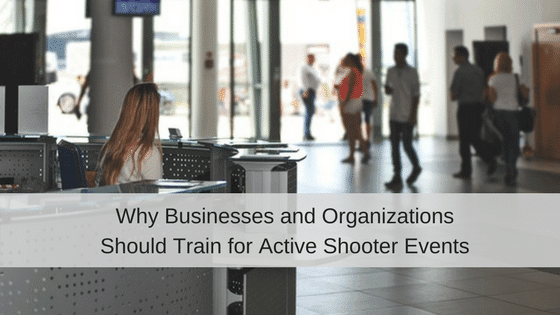 "1 October" will forever be synonymous with the most horrific and deadly mass shooting in American history. Almost two weeks have passed since that incredibly evil attack suddenly changed every Americans' sense of safety and security and many questions still go unanswered. The motive remains completely undetermined, the timeline is foggy at best, and the puzzle pieces of "how" are just beginning to fall in place. Liability and responsibility are being bounced around from MGM Resorts to the Las Vegas Police Department, to the gun lobby in America like a pinball.
As humans, it is in our nature to feel the need to hold something or someone accountable for such a tragic event. I believe we would all agree that the shooter made the choice to devalue human life to such a degree that he decided to execute 58 innocent people. As for the other potential liability, the courts will make that decision in due time.
When we hear the term "active shooter" most of us associate it with such events as the Las Vegas Massacre, Columbine High School, Pulse Nightclub, or Sandy Hook Elementary, and rightfully so as these tragic events ripped at the heart of every American. A study conducted by the FBI on 160 different active shooter incidents revealed that over 50% of active shooter incidents occur in a commerce setting and that 55% of the time there is some connection between the shooter and the targeted victims.
The same study also found that 23 of those 160 events occurred at locations that were closed to pedestrian traffic, meaning there was some type of access control or security in place. Of those 23 incidents that occurred in a "secure" building or facility, 22 were either current or former employees. What this means is that the vast majority of active shooter events that occur in the workplace are being carried out from within the organization.
Any business or corporation can and should do everything they can to physically secure their facility from an intruder but it is often the case that the "intruder" is one of their own. Whether they are disgruntled about their employment situation or involved in some crazy office love triangle, it is most common for these attacks to come from within.
While doing a speaking engagement at a recent safety and risk seminar, one participant asked us what to be looking for as it relates to this very issue of targeted violence from within. There is no easy answer here as everyone has a different trigger that sets them off and sometimes they hide it well. Other times, however, the volatility of a particular situation or employee is readily identifiable. In those instances, the "see something, say something" model is absolutely critical. If management is not made aware of a particular problem or situation then they cannot take action.
So what do you do to help mitigate the situations you don't see coming? HAVE A PLAN AND TRAIN YOUR EMPLOYEES.  
In a previous article, I discussed the fact that most active shooters seek maximum carnage and minimum resistance.  By having a good solid plan and conducting training, you are sending a message throughout your organization to all employees that you are preparing and there WILL BE RESISTANCE. You are also identifying your corporation and facility as a hard target and we all know soft targets are preferred by active shooters. Whether you come up with your own plan or hire a professional to complete a security evaluation and conduct training, get it done. Your life may depend on it.
To learn more about obtaining a security evaluation, training for a critical incident, or strengthening the security of your business or organization, please visit our website or give us a call at 615-236-6484. We are passionate about helping people and organizations achieve real security.